Turbodraft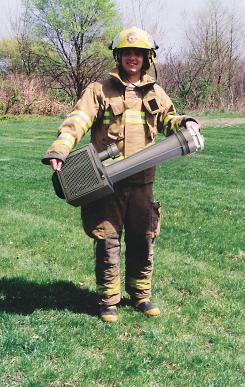 The Turbodraft Fire Eductor significantly increase the water supply options available to you when working in non-hydranted areas. Including a Turbodraft in your equipment inventory can give you access to water supplies that:



Are up to 250 ft (75.5 m) from your apparatus.

Require vertical lifts of up to 50 ft (15 m).


The Turbodraft may be used where power driven pumps or fire apparatus cannot be used due to the presence of flammable vapors (i.e., electrically classified areas). Whether you are looking to fight a fire or to dewater an area, Turbodraft opens up a whole world of new options.

Turbodraft is also ideal for disaster preparedness. The next time a natural disaster or terrorist event strikes be sure that you have viable water supplies accessible; Keep easy to use Turbodraft Fire Eductors available at all times.

The Turbodraft works on the venturi principal. Therefore, it has no moving parts making it highly reliable and practically maintenance free.





Set up is quick and simple:

1. Connect 2-1/2 and 5 in. hoses to their respective fittings, then place it in the water.
2. Connect the 5" (12.7 cm) hose to the pump suction, leaving it's valve closed and bleeder open.
3. Connect the 2-1/2 in.cm (6.35) hose to a pump discharge connection
4. Charge the line using tank water.
5. Once the air has been bled from the 5 in. hose, close the bleeder and open the suction value.

That's it! The Turbodraft is now in service with approximately 200gpm (757 lpm) being re-circulated through the Turbodraft and the balance, 670 gpm (2,536 lpm) or more, being available for firefighting.